I've known Stephen for the best part of a decade now. He's a phenomenon. A proper philanthropist who has, in his retirement from the energy industry where he made an impact at the very highest level, continued that impact, particularly in theatre and at Hibernian FC where he is a hands-on and much loved board director.
He's a photographer, and an exceptionally good one at that, having undertaken study at degree level. But he's intuitively great.
It's in theatre that I know him best and his recent creation of the Stephen Dunn Theatre Fund is helping in many ways, most recently with the fabulous new podcast series presented by Nicola Roy called The Cultural Coven. You'll find it on Spotify and Apple.
Here's his beautifully curated and eclectic Unknown Pleasures.
My favourite author or book
I love a laugh, so it must be Spike Milligan's Adolf Hitler, My Part in His Downfall. It is a book I can read again, and again, and always laugh out loud. I loved Milligan and his viewpoint on all life. His letters, particularly to HMRC, met in-kind by a very funny tax inspector, brighten up any day and are a template on how to deal with officialdom and jobsworths. However, it his beautifully observed, and no doubt greatly exaggerated, commentary on army life, the war and particularly the characters he encountered is a book I would take to that desert island if I were ever asked.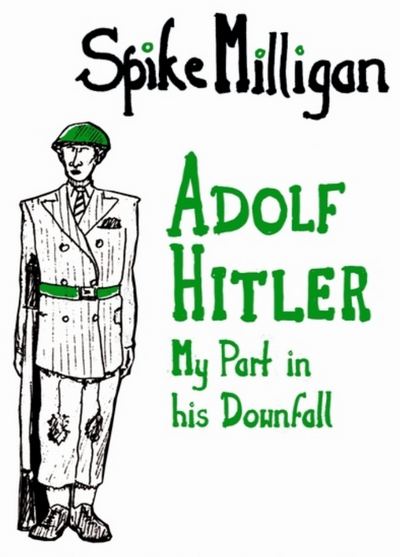 The book I'm reading
Svetlana Boym's The Future of Nostalgia is my current read, primarily for my Masters in Photojournalism and Documentary Photography. It is a book worth reading in its own right however as it looks at nostalgia, from its historic position as a disease, cured in some armies by shooting, to the reasons we feel a longing for times and places from the past. Being of Russian birth there is a brilliant analysis of their psyche and approach to life, and of their former citizens!
The book I wish I had written
"From the Earth to the Moon" Jules Verne. Foresight or what!
The book I couldn't finish
Loads of those. Mostly science fiction literature. Do Androids Dream of Electric Sheep? by Philip K Dick is one I gave up on in the early 1970s, only to love Blade Runner the film. Who knew!
The book I'm ashamed I haven't read
The History of the Peloponnesian War by Thucydides. My English teacher at school was a great inspiration and she gave us the option to read either the Thucydides or An Inspector Calls by J. B. Priestley. I chose the latter and that started my love of theatre. Miss Merson wanted the former as she felt I would become a more rounded person. I was ashamed to let her down.
My favourite film
An impossible question. Depends on mood, genre and what is happening in the world. Recently I watched and loved Apollo 11, more a documentary but great, nevertheless. A bit of film noir such as Double Indemnity and of course a bit of To Catch a Thief, just to see the South of France!
My favourite play
Death of a Salesman, Arthur Miller at the Young Vic was probably the best I have seen in recent years although Angels in America, Tony Kushner at The National Theatre was also up there.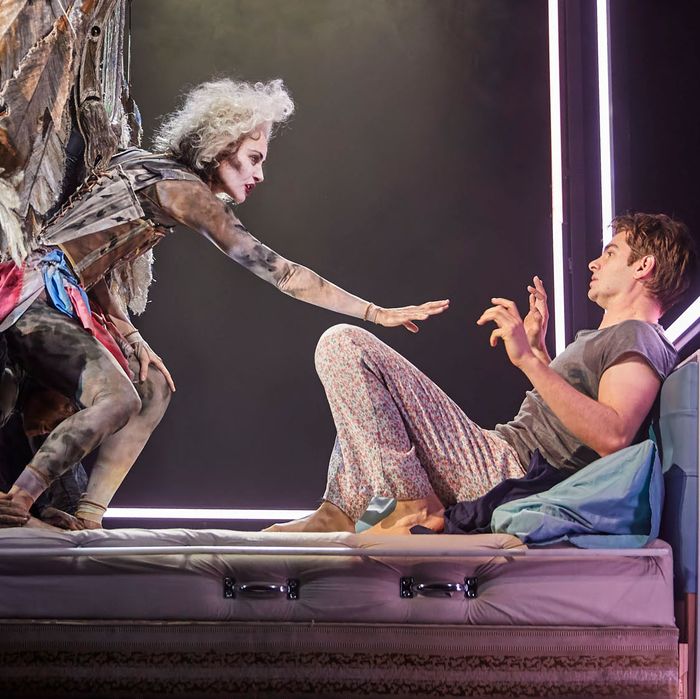 My favourite podcast
15 Minutes to the Moon. Theme here!
The box set I'm hooked on
Don't do box sets. Although have recently found Netflix but tried to avoid binges.
My favourite TV series
The Sweeney, followed by The Avengers followed by Rising Damp.
My favourite piece of music
Alone Again Naturally, Gilbert O'Sullivan. Loved it when it first came out and love it today.
My favourite dance performance
No great on dance. Went to a ballet once and thought it was noisy!
The Last film/music/book that made me cry
Fences. August Wilson play turned into a film directed and starred Denzel Washington and Viola Davis.
The lyric I wish I'd written
Colors changing hue
Morning fields of amber grain
Weathered faces lined in pain
Are soothed beneath the artist's loving hand
Don McLean, Vincent
The song that saved me
Not needed so far. However, Stay With Me, The Faces would feature!
The instrument I play
A Leica MP film camera.
The instrument I wish I'd learned
A triangle.
If I could own one painting it would be
Ophelia, Sir John Everett Millais. Pre Electricity Council meetings at Millbank I would sit and stare at it! Was offended when they loaned it to Russia and complained to one of the curators. It was mine you see!
The music that cheers me up
The Faces.
The place I feel happiest
In a theatre, preferably the Lyceum, although The National in London is a space I love and of course Easter Road.
My guiltiest cultural pleasure
Being able to go to the smoke at the drop of the hat to "do" theatre.
I'm having a fantasy dinner party, I'll invite these artists and authors
Spike Milligan, Jack Lemmon, Billie Holliday, W. Eugene Smith, Bing Crosby and Stephen Fry.
And I'll put on this music
So What, Miles Davis