I knew, when I asked Murray to write this for me, that he was dying. But I knew he'd relish it. I knew that he would entertain us and shed light on his most treasured cultural memories.
It's perhaps significant that the book he had just completed in the last weeks of his life was about stoic philosophy. Because he was stoic and witty to the end.
We weren't big mates or anything. But I admired his great strategic mind and his love for African music, something we shared.
He will be greatly missed by his family and many great friends.
God bless Murray.

Here is something my good friend Pauline Platt sent me when my Mum passed away that may bring comfort to his family.

What is dying?
The ship sails and I stand watching till he fades on the horizon and something at my side says "He is gone".
Gone where?
Gone from my sight, that is all: he is just as large as when I saw him.
The diminshed size and total loss of sight is in me, not in him and just at the moment when someone at my side says "He is gone" there are others who are watching him coming and other voices take up a glad shout, "There he comes"".
And that is dying.
He struggled to compose emails to me as we messaged each other "It's the cancer Mark", he told me when I said to him that one of his emails had "…hit the scrambler".
You can see it in some of his final tweets.
Now we are left with these reflections after his short life.

Murray and I share a distinction. Both of us are ex-chairs of the Institute of Practitioners in Advertising in Scotland (the IPA). I think he was the first 'media man' to hold the position. I was the first idiot.
Those of you who know him, know he's no longer working, but he is a source of great inspiration to us all. That's because he has terminal cancer and, rather than getting all sorry for himself, he's doing stuff like this.
He's being positive. He's living the life he has left.
Captain Murray. We salute you sir.
My favourite author or book
Iain M. Banks (or Iain Banks if you're more of a fan of his literary fiction) has long been my favourite author. He switches seamlessly between literary and science fiction and this Culture Universe is, to me at least, one of the most beautifully realised pieces of world-building in science fiction. And probably the best example of "fully-automated luxury communism" in literature. So many future-scapes are written as dystopian that it's a real tonic to read about a universe which spells out such a vividly realised utpopian vision.

Not only that, his sense of playfulness and humour shines through in both the names and the dialogue of the "Minds", the AI's who run the whole shebang. I'm very sad every time I'm reminded there will never be another new Culture novel. RIP Iain.
The book I'm reading
I have just finished Viktor Frankl's "Man's Search for Meaning" after reading a lot of Stoic Philosophy with which It showed a lot of similarities.
The book I wish I had written
Consider Phlebas by Iain M. Banks
The book I couldn't finish
Too many to name. Life's too short to waste on books you're not enjoying.
The book I'm ashamed I haven't read
None. Life's also far too short to be ashamed about not reading a book.
My favourite film
Bladerunner. Brilliant set-design, great performances, a stunning soundtrack. It's perfect.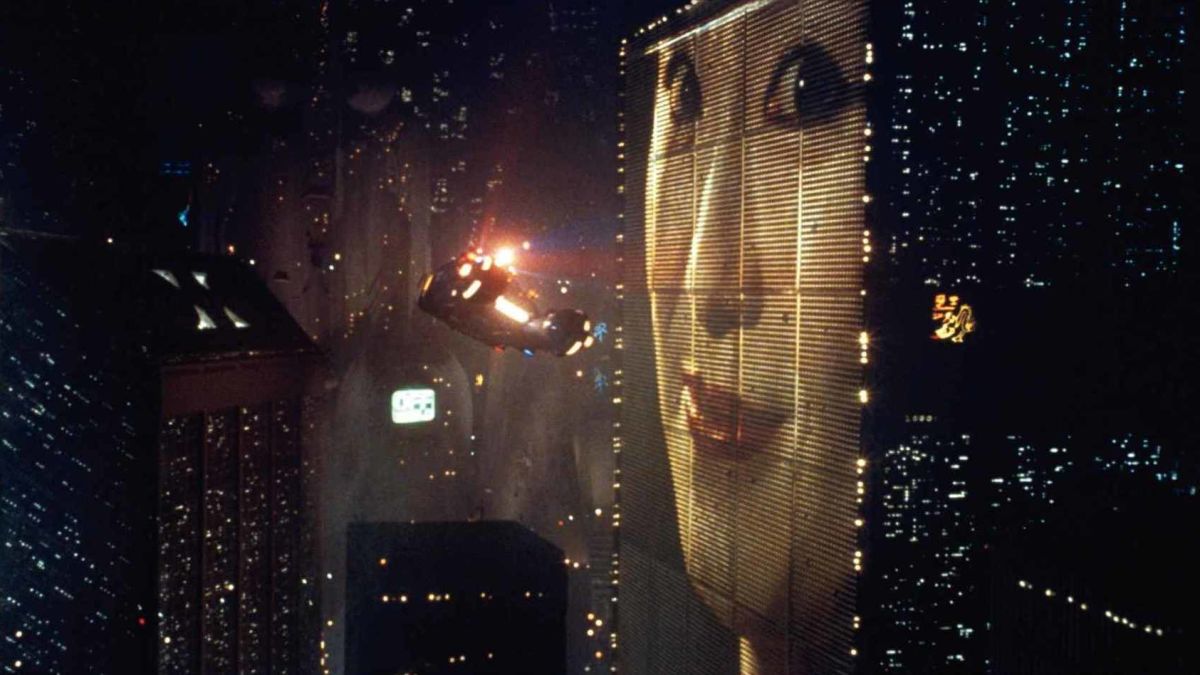 My favourite play
I can't even remember the last time I saw a play so I don't think I'm qualified to answer this question.
My favourite podcast
I'm not really a podcast listener, but I'm a great admirer of what Giles Edwards and team have achieved with the isolaTED talks series. Some fantastic talks from impressive people in aid of an important and worthwhile cause.
The box set I'm hooked on
Last thing I was hooked on was zerozerozero on Sky. Mexican drug cartel ultraviolence, Italian mafia codes of honour and American avarice all rolled into one. Highly entertaining
My favourite TV series
Antiques Roadshow is a Sunday evening staple in our house. Of course you'd never sell it.
My favourite piece of music
As Long as I Have You by Garnett Mimms. A stomping piece of Northern Soul which we chose as first dance at our wedding after being introduced to it by Gideon, the guy behind Block 9 at Glastonbury who's a friend of Emma (my now wife's) best pal from school.
My favourite dance performance
Ashley Page's The Pump Room performed by Scottish Ballet to an Aphex Twin remix of Nine Inch Nails. Most unexpected.
The Last film/music/book that made me cry
I'm not sure I'd stop if I started, so I've not cried for a while now.
The lyric I wish I'd written
I'll leave it to the professionals.
The song that saved me
See My Favourite Piece of Music
The instrument I play
I don't play any musical instrument but I do play other people's records occasionally. Does DJing count?
The instrument I wish I'd learned
I wish I'd started DJing earlier
If I could own one painting it would be
Not a painting but a print, specifically, The Great Wave off Kanagawa by Katsushika Hokusai. As a (very) amateur printer myself, I'm fascinated by the technique involved in creating these incredible woodblock prints.
The music that cheers me up
I'm a funk fan. Anything with a driving baseline
The place I feel happiest
Behind the decks. I was fortunate to hold a brief residency at the SubClub in Glasgow in the mid 2,000's and warming up for Hardfloor to an over-capacity crowd from that booth is one of my happiest memories.
My guiltiest cultural pleasure
LIfe's too short to feel guilt about the pleasures you take.
I'm having a fantasy dinner party, I'll invite these artists and authors
David Byrne, Brian Eno, Olivery Bondzio, Snoop Dogg, Beyonce, Hilary Mantell, Margaret Atwood
And I'll put on this music
Mostly African recently, although, not necessarily Afrobeat. I'm a huge fan of the Analog Africa label and have been slowly completing my collection of their compilations.