Ah, Helen Howden. My friend and neighbour. Sometimes a droothy one.
Helen is to the legal world as Caitlin Moran is to journalism.
Sharp witted, a bit anti-establishment, argumentative, funny, well read, opinionated, bolshy.
Just great really.
Sarcasm is a weapon sharpened in her holster.
But, woah, I am painting a picture of a difficult woman when, in fact, the opposite is true.
Helen is a warm, affectionate friend that would never, ever say no to a cry for help. (I've already run up several thousand pounds worth of free legal advice.)
She's uncommonly sharp, uncommonly insightful and uncommonly great company to be with.
However, legal minded or otherwise, she clearly cannot read a brief because this, dear reader, is called Unknown Pleasures and Helen has renamed it.
So Helen.
So I'm not changing it.
Uncommon Pleasures
An indulgence by Helen Howden with prompting by Mark Gorman
Favourite book or author
Start with the question that is impossible to answer. Books have been with me for as long as I can remember and there have been particular favourites over the years – Enid Blyton's Noddy books, the Faraway Tree, the Secret Seven (far better than the Famous Five); Judy Blume; Joan Lingard (oh my goodness – Across the Barricades – just brilliant); KM Peyton's quartet of novels about the virtuoso pianist Patrick Pennington (my first bad boy crush); Robertson Davies; etc.  I don't usually keep books now after reading them but there are some which will always have space on my shelf: Little Grey Men by BB; Reach for the Sky (the story of Douglas Bader); Brideshead Revisited by Evelyn Waugh; The House by the Dvina by Eugenie Fraser; and the Shardlake novels by C.J. Sansom.
The book I'm reading
As if there would just be one! I have struggled to read during lockdown, it's just not been the comfort to me I wish it had been.  However I've still got a few on the go including The Nickel Boys by Colson Whitehead (on loan from Mark Gorman) and Blood & Sugar by Laura Shepherd-Robinson.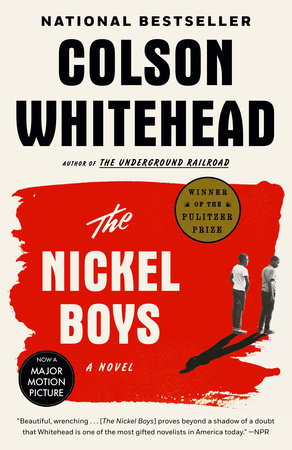 The book I wish I'd written
Frankly, I wish I'd written any book – the novel inside of me is so well hidden I don't think it will ever come out.
To fund my retirement – the Harry Potter books.
The book I couldn't finish
I used to plough through books regardless but have now given myself permission not to finish.  Most recent book cast aside was Booker prize winning, Shuggie Bain.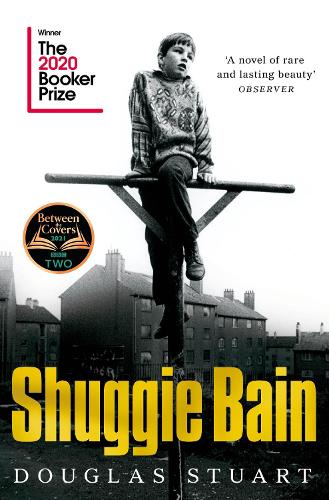 The book I'm ashamed I've not read
I really have no shame.
I do wish though that I could get through War and Peace. I've been challenged twice by our son who even pointed out that reading a chapter a day would mean I'd finish it in a year. I'm halfway through but really do not care what happens to any one of the characters.
My favourite film
Legally Blonde.
My favourite play
Plays are a category like books – I've loved the theatre for year and was lucky to be in Glasgow when the Citizen's Theatre was at its height under the artistic direction of Robert David MacDonald, Philip Prowse and Giles Havergal. (there is a rather colourful painting of them by Adrian Wiszniewski which really ought not to be in the Portrait Gallery rather than in storage). Tickets were £1 (free for preview night) and I frequently saw plays several times during their run. The Tron in Glasgow was also a favourite haunt during the late 1980s when the likes of Robbie Coltrane, Craig Ferguson (then known as Bing Hitler) and Victor and Barry held court in the bar.
If I had to pick a favourite, then it would be Ibsen's A Doll's House (or maybe Hedda Gabler) or it would be Chekov's The Cherry Orchard (or maybe Uncle Vanya).  
My favourite podcast
I'm currently listening to my first podcasts (very adopter), a series called Presidential recorded by Washington Post columnist Dana Milbank. Each episode is devoted to one US president and looks at how they have shaped what has come to be the modern presidential office (pre-Trump). I like how, in trying to get a picture of these man, she asks her contributors what a blind date with them would be like.
The box set I'm hooked on
The West Wing – we invested in the discs years ago and they are almost worn out.
Favourite TV series
The West Wing.
Favourite piece of music
Mozart's Requiem
Favourite dance performance
The first dance at my wedding – an awkward shuffle around the floor to Elvis crooning "Can't help falling in love with you".
Last film/music/book that made me cry
Always on My Mind sung by Willie Nelson.  
The lyric I wish I'd written
I think Elton John's Candle in the Wind.
The song that saved me
There isn't one.
The instrument I play
I don't. I did once upon a time play the piano, flute and saxophone. I doubt I could now.
The instrument I wish I'd learned
I did want to learn the clarinet, but my mother persuaded me to go for the flute.
If I could own one painting it would be
Vermeer's The Milkmaid – the light is exquisite, and she is quite lost in her work.  I have the Playmobil set – it's a poor substitute.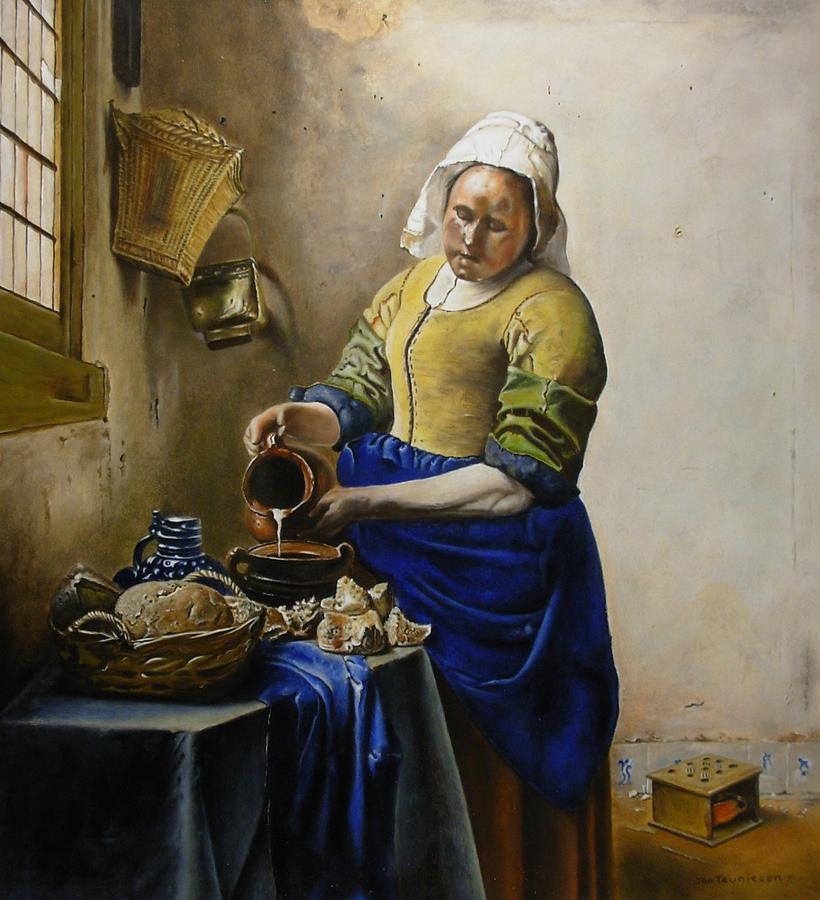 The music that cheers me up
Van Morrison's Bright Side of the Road – from the very first toot.
The place I feel happiest
With my people (Pat, Alexander and Ike).
But ideally I would be in Cullen. It's where I'd love to live – beside the sea and an amazing ice cream shop.
My guiltiest cultural pleasure
(Sniffing new books.)
Dutch interior paintings from the 16/17th centuries – especially church interiors (which all have at least one dog – trust me, I've seen a lot of those paintings).
I'm having a fantasy dinner party, I'll invite these artists and authors
Grayson Perry (and Philippa) – his laugh is just brilliant, Dolly Parton (because who doesn't love Dolly), Alan Bennett, Graham Norton (will make my drinking speed seem slow), Evelyn Waugh (I know that might involve a bit of a séance), Sheila Hancock, and Sally Unwin (@PintSizedFarmer).
And I'll put on this music
I'm at the age when music during meals needs to be soft otherwise I won't be able to follow the conversation!
If you enjoyed this there are another 15 to enjoy.