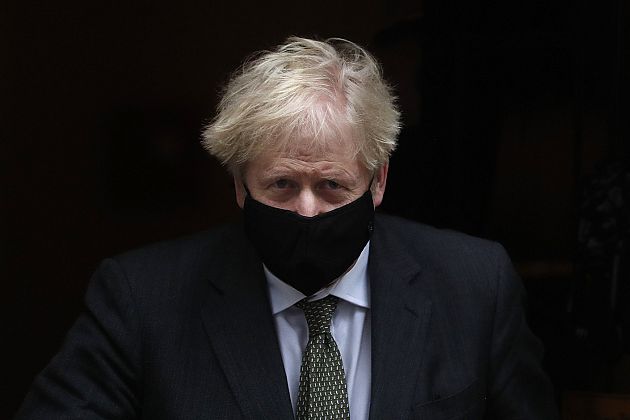 WARNING: THE FOLLOWING POST CONTAINS STRONG VIEWS AND LANGUAGE THAT SOME PEOPLE MIGHT FIND OFFENSIVE.

"It's an oven ready deal."
"The NHS will get £430m a week."
"We'll save £50 billion a year."
Did you actually, really, fall for that? Did you?
Did you really?
Did you factor in that Boris Johnson is a fucking lying cunt?
Did you believe that Dominic Cumming was a human being?
Do you think the moon is made off cheese?
Or did you just want to get rid of those foreign bastards that are are stealing our jobs? You know, the ones where they're looking after your old dear in what was later to become a pox ridden no go zone.
I cannot even begin to say how angry I am with this government of lying, self-centred, evil cunts. A cabinet of nodding yes men and women having their strings pulled by a fucking moron. An actual fucking imbecile. A man who makes me want to physically violate my television every time I see the smirking, stuttering bag of shit utter a sentence that is packed so full of obfuscation and, just nonsense, complete nonsense and piffle, and condescension, as to render it entirely redundant.
This, a government that has lined the pockets of its equally smirking cunt friends as they buy their untested plastic vials while people wait for their inevitable redundancy. Thank fuck Johnny Foreigner has been banished to the eastern wastelands eh? Less competition for them.
It's all so brazenly arrogant.
It's all so, so fucking entitled.
It's all so redolent of The Emire, but not striking back. We, the British EMPIRE, will retake what belongs to us: our sovereignty.
And these European, fucking, Beaurocrats will bow down to our Oven Ready Rights.
Well, actually Boris. Cunt. You were always fighting 27 against 1 and these Europeans think you are as much of a cunt as I do and they've made you look like a fucking fool and a cheat and a clown and a hopeless, simply appalling negotiator. A toff playing Ibble Dibble with a competitor, 27 in fact, that sees you for what you are. Arrogant, unprepared, deweaponised, trading on past glory. A threat.
And what do we do with threats?
We mitigate them. We extinguish them.
Go fuck yourself Boris. Your citizens fucking despise you. Well, if they think about it rationally for even a nanosecond we do.