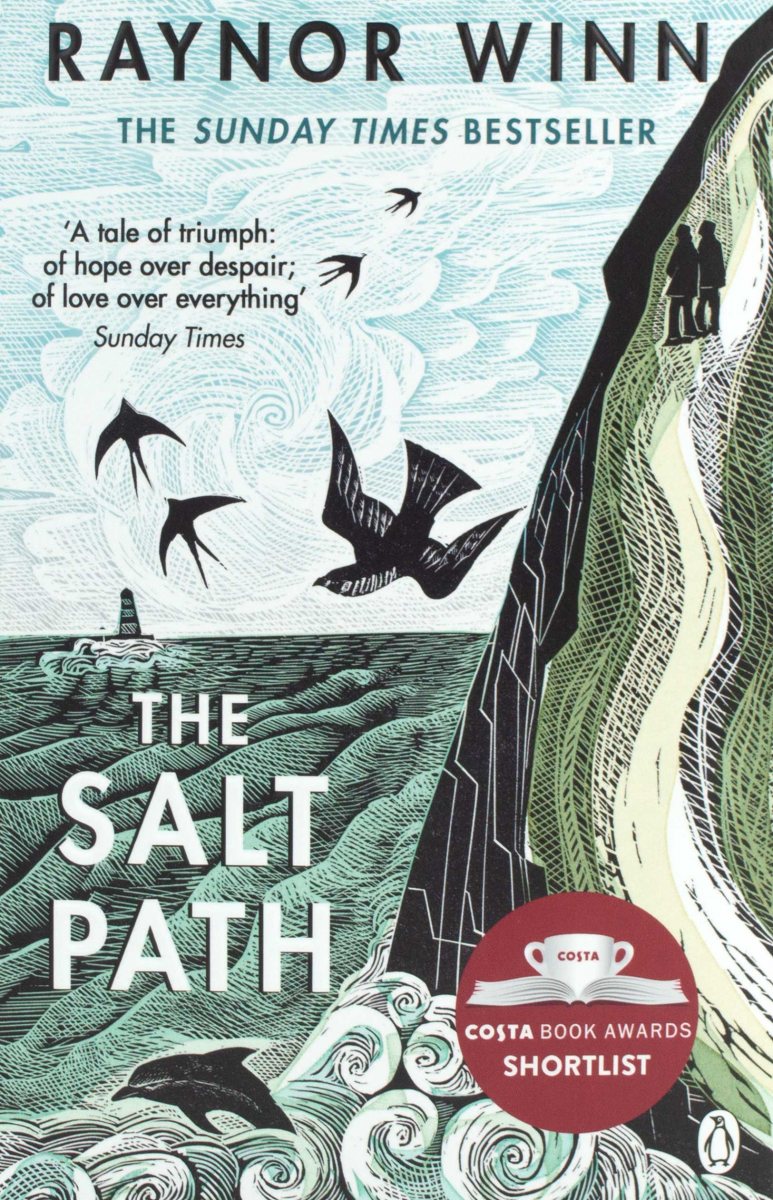 Despite its weaknesses this is a really rather lovely book.
It's a poor man's Bill Bryson meets Ranulph Fiennes, and when I say poor man, I mean poverty stricken.
Actually Raynor is a woman and the story is the odyssey she and her terminally ill husband took upon hearing within a few days that a) they were to be evicted from their family home after a long and deeply unfair court battle and b) of his unfavourable short-medium term prognosis over a neurological disease that would eventually reduce him to a vegetative state.
Not the best way to embark upon a 600+ mile walk of a coastal path (the Salt Path of the title) from Somerset, through North Devon, Cornwall, South Devon and finishing up in Poole.
It's not an assault on the North Pole but neither were they fit, well or equipped. Furthermore, they were literally penniless.
My struggle with the tale is Winn's obvious desire to live up to quality expectations that a Penguin-writer must face and a desire to tell a simple tale about her experiences; so that for large sections of the book, particularly in the first half, substance battles with style and the sometimes lack of the latter gets in the way of the former.
But she works it out and the modest heroism of the couple, combined with the subtle self-deprecating humour that she underpins the story with, gradually reels you in.
In the end it's a story of the triumph of human spirit that's engaging and beautiful.
The husband, Moth, is a saint of sorts – on more than one occasion acts of random kindness from him to others, in what he considered at the time, to be in even more challenged circumstances than their own are quite remarkable. This is a man with a heart of gold.
It's also a great love story, because clearly Raynor loves Moth with her entire being and this radiates from the pages at times.
It's not a classic, but it is a very rewarding read and spoilers aside it leaves you with a deep regard for a couple that truly grace the human species with their very fact of living and sharing this simple but heartfelt tale.
Recommended.