Jon was my first boss back in 1985 at Hall Advertising. He hired a hot new secretary soon after, that I quickly winched and later married.
He, and his wife Chris, had a daughter, Ria, who we thought had such a cool name that we unashamedly nicked it for our daughter Amanda.
(Only joking, she's also called Ria.)
But that master/servant relationship that began in the pre-internet days soon became a peer-to-peer and extremely good mates relationship, and it thrives to this day.
We even live quite close (only a few miles as the crow swims) he in Aberdour, I in South Queensferry.
We have both run Festivals.
His, The Aberdour Festival, has put him on first name terms with King Creosote (which I think is cool). Mine, the spectacularly unspectacular and now defunct Queensferry Arts Festival.
By the way King Creosote's first name isn't King, it's Kenny.
One of the things that has cemented our relationship is our love of the Penguin Cafe Orchestra, whom we both saw, with Chris and my, not his, Ria at Glastonbury in 2011 (amongst other occasions).
The other is beer and food and wine and that.
And good advertising.
And good books.
Jon is cool but he doesn't think so and you couldn't tell it from the preposterously ham-fisted portrait he 'knocked up' in 30 seconds when I asked him to. Not for him a trip to Patrick Lichfield's, oh no, he, like me, is a bit of a basher and what will do, will do.
I made it monochrome which spares some of the abject amateurism of it.
Anyway, Jon, you have great taste and I'm delighted to share your Unknown Pleasures with my readers.

My favourite author or book
Where do you start? When I was young, I read to impress – Iris Murdoch, Anthony Powell, CP Snow, JP Donleavy (although I really did like him). I then went through a phase of reading books in rotation – one to improve me, one to learn something technical, usually something to do with the Apollo space missions, and one to read without thinking.
I'm much less rigorous now and over the years I've read everything by Len Deighton, John Le Carre, Christopher Brookmyre, David Lodge, Tom Sharpe, Iain Banks (but not Iain M. Banks) – even Jilly Cooper. At the moment I do like Hilary Mantel, Jonathan Coe, Ian McEwen and William Boyd. And Ian Rankin.
I've just finished Barack Obama's book which was uplifting and dispiriting in equal measure. How do we get from such a patently intelligent and humane man to Donald Trump in such a short space of time? Jon Sopel's latest book Unpresidented is an entertaining romp through the last US election campaign.
I can say, as anyone that has ever worked with me will testify, I have yet to read any of the airport books like "How to be a winning manager by the time you get off the plane"
The book I'm reading
One Long and Beautiful Summer by Duncan Hamilton – a paean to county cricket as it used to be before the gel-haired marketing know-it-alls took over and turned cricket into a game for people with the attention span of a particularly dim goldfish.
The book I wish I had written
No real desire to write a book, not even the one that's apparently inside me.
The book I couldn't finish
Quite a lot but Lincoln in the Bardo was definitely one I couldn't get into.
The book I'm ashamed I haven't read
Can't think of any particular one, although I would like to have appreciated Dickens more instead of rejecting him because he was a set text at O-Level.
My favourite film
Toss-up between Apollo 13 and Local Hero.
My favourite play
I've seen a lot of stuff at the Traverse and it's difficult to pick any one as a favourite but I did enjoy Under Milk Wood by the Aberdour Players in our local village hall. The writing is brilliant, and it prompted me to get the BBC Richard Burton narration as an audiobook. Which is probably better than The Aberdour Players' version.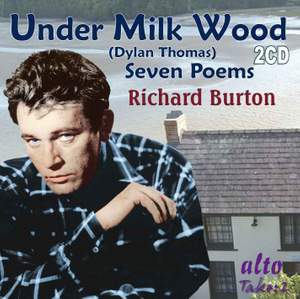 My favourite podcast
Like Stephen Dunn I thought 13 Minutes to the Moon was outstanding.
The box set I'm hooked on
When does a TV series become a box set? I can't cope with TV binges so still watch one at a time.
My favourite TV series
At the moment it's Unforgotten
My favourite piece of music
Pretty much anything from my Jolly-Jon singalongaplaylist
My favourite dance performance
Every time I've seen NDT it's been stunning, but I go to dance performances with Mrs S on the basis that if I have to sit through a dance show, she has to go for a curry afterwards…so the last dance performance she went to was with Mark Gorman as she doesn't really like curry….
The Last film/music/book that made me cry
Oh What a Beautiful Morning from Oklahoma at my mother's funeral. Although it was absolutely pissing down, so there was some laughter through the tears.
The lyric I wish I'd written
The Christmas one Hugh Grant's father wrote in About A Boy that allowed Hugh to live quite happily without having to work.
The song that saved me
Not sure I've ever needed saving but California Girls by the Beach Boys reminds me of being a hormonal 13 year old, getting interested in girls and thinking the Californian ones sounded exciting – if only I had known what to do if I met one.
The instrument I play
I've tried and failed several – but one day I'm going to master the guitar and be transformed into the acoustic Bob Dylan
The instrument I wish I'd learned
Piano or clarinet
If I could own one painting it would be
Probably something by David Hockney
The music that cheers me up
Bean Fields by the Penguin Café Orchestra. With thanks to Mr Gorman who introduced me to the delights of the PCO.
He's also tried to introduce me to Nick Cave but I'd rather poke my eyes out with a burning stick, thank you very much.
The place I feel happiest
Achiltibuie – thanks to Jim Downie.
My guiltiest cultural pleasure
Death in Paradise
I'm having a fantasy dinner party, I'll invite these artists and authors
David Mitchell (the comedian, not the author), Billy Connolly, Meryl Streep, David Attenborough and Danny Boyle
And I'll put on this music
My Jolly-Jon mix tape obvs.
If you liked this you might like to read the others in this series.